A little gem in the middle of the Indian Ocean, a dream island for an amazing experience… These are just some of the ways to describe a stay in Mauritius. No wonder that there are so many tourists every year on this small island in the Indian Ocean, which abounds with treasures that entice visitors to disconnect from their routine to enjoy an unforgettable holiday or even to set up home under the tropical sun. If you are still uncertain, here are the top reasons that will certainly convince you to book a plane ticket to come and discover Mauritius soon. And who knows, you may even decide to own your dream home there one day.
The welcoming people of Mauritius
One of the first things you notice when boarding a plane to Mauritius is the warmth of its people with an ever-smiling crew that will take care of your every need. As soon as you arrive, the Mauritian people will shower you with gentle attention wherever you go. They are known for their sense of hospitality and whether you stay in a 5-star hotel or a private home, you can always expect a warm and kind greeting.
The fine sandy beaches and turquoise blue lagoon of Mauritius
Mauritius is known the world over for its white sandy beaches and gorgeous turquoise blue lagoon. This is one of the prime reasons that draw tourists to the island! You have a spectacular seascape in front of your 5-star hotel or on public beaches, where you can lounge. The sea offers a pleasant year-round experience with various water activities, visits to the small surrounding islands or diving into the beautiful waters of Mauritius to discover the vibrant marine life. Enjoy an unforgettable stay and let yourself be carried away by the gentle waves lapping the coast and the relaxed pace of life under the tropical sun.
Mauritius is also blessed with lush nature!
In addition to fine sandy beaches and a turquoise blue lagoon, Mauritius is a place of sweeping natural beauty like the dream tropical islands that we see in the movies. The South is known for its wild, unspoilt landscapes with breathtaking cliffs pounded by massive waves. Almost every road is lined with sugarcane fields. There are plenty of places for hiking and discovery, including the mountain range in the middle of the island, the aptly-named Lion Mountain, Piton de la Petite Rivière Noire – the highest peak in Mauritius at 828m –, and Le Morne Brabant, a historic mountain listed as a UNESCO World Heritage Site. The island is also known for its 7 Colored Earth, but also for its breathtaking waterfalls that you can easily admire from a distance, with opportunities for a swim.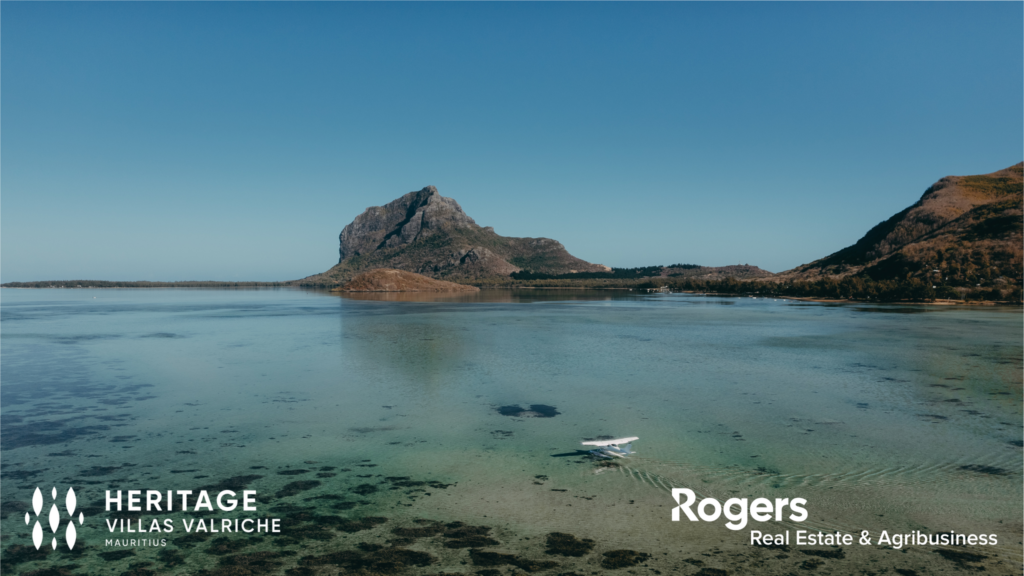 Mauritius, at the crossroads of cultures and religions
Mauritius has a rich cultural heritage with an eventful history and waves of migration from Africa, Asia and Europe. The people of the island are a harmonious mix of cultures and religions, including Creole, Hindu, Tamil, Muslim, Chinese and European. It is not surprising to find a church, a mosque or a pagoda a few meters away from a Hindu or Tamil temple. These places make for a pleasant visit and you will also find the cultural wealth of Mauritius in its varied cuisine, with dishes of Indian origin such as roti or dal-pouri that can be bought from roadside vendors, accompanied by all sorts of delicious fritters, the Muslim community's traditional briyani bursting with spices and flavors, Chinese dumplings served in a hot broth or the famous Neapolitan shortbread covered with pink icing for dessert.
For all these reasons and more, tourists enjoy amazing holidays in Mauritius, which is why so many of them return every year. Some even decide to come and live under the Mauritian sun and take advantage of the undeniable benefits of this paradise island.
You can find a property in Mauritius through Heritage Villas Valriche , with a residence permit that gives you daily access to all this – and so much more Make your dream of traveling or relocating to Mauritius come true on Domaine de Bel Ombre with 5-star hotels and the exclusive options available at Heritage Villas Valriche.
For more information about our offers, please contact us .