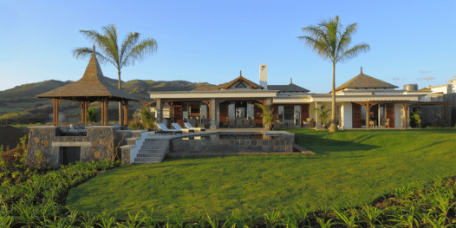 Our clients are also our best ambassadors; they are the ones who can best express what the acquisition of one of our residential projects at Heritage Villas Valriche really means. Find out which new buyers completed their purchase during the summer:
Gérard and Marie Fontanel, real estate development professionals in the Rhône-Alpes region of France, discovered Mauritius and Heritage Villas Valriche while developing their activities abroad.
"As soon as we arrived on the site, we were mesmerized by this authentic Resort of 2,500 hectares located right in between the sea and the mountains. After having crisscrossed the island lengthwise, widthwise and crosswise, we can affirm that the Heritage Bel Ombre estate represents what we have been looking for for a long time: quietness, authenticity, a haven of peace where it is good to settle down, to recharge our batteries, feel good and to live well in harmony with nature.
In short, the Heritage Bel Ombre estate experience is all about the art of living."
We couldn't agree more…